Il modulo Link Image Field con Drupal 6 e php 5.3: il widget per l'inserimento delle immagini non viene mostrato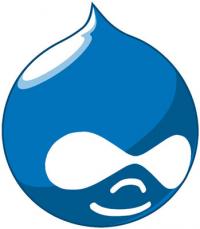 Il modulo Link Image Field, versione 6.x-1.0-beta2 ha un bug con php 5.3 per il quale il widget per l'upload dell'immagine non viene mostrato nel form del nodo. Il bug ha a che fare con la modifica del passaggio dei parametri a funzione in php 5.3 rispetto a php 5.2.
Se si attiva la visualizzazione degli errori php il seguente warning è mostrato che impedisce la corretta visualizzazione del widget: "warning: Parameter 1 to theme_linkimagefield_widget() expected to be a reference, value given".
Per risolvere il problema è possibile applicare la seguente patch:
diff --git a/linkimagefield_widget.inc b/linkimagefield_widget.inc
index 2e484c3..4e47f56 100644
--- a/linkimagefield_widget.inc
+++ b/linkimagefield_widget.inc
@@ -105,10 +105,13 @@ function linkimagefield_widget_process($element, $edit, &$form_state, $form) {
 /**
  * FormAPI theme function. Theme the output of an image field.
  *
- * @param arrayreference $element
+ * @param array $element
+ *   An associative array containing the properties of the element.
+ *
  * @return string
+ *   A string representing the form element.
  */
-function theme_linkimagefield_widget(&$element) {
+function theme_linkimagefield_widget($element) {
   drupal_add_css(drupal_get_path('module', 'imagefield') .'/imagefield.css');
   return theme('form_element', $element, $element['#children']);
 }
Reference: