Drupal - coesistenza dei moduli pathauto e path_redirect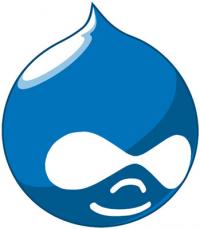 Dalla pagina del modulo pathauto di Dupal si può leggere:
"The Pathauto module automatically generates path aliases for various kinds of content (nodes, categories, users) without requiring the user to manually specify the path alias. This allows you to get aliases like /category/my-node-title.html instead of /node/123. The aliases are based upon a "pattern" system which the administrator can control."
Dalla pagina del modulo path_redirect di Dupal si può leggere:
"This module allows you to specify a redirect from one path to another path or an external URL, using any HTTP redirect status."
Questi due moduli svolgono un lavoro essenziale all'interno di Drupal nei riguardi dell'ottimizzazione SEO (Search Engine Optimization). Le ultime versioni dei due moduli (pathauto 6x-1.5 e path_redirect 6.x-1.0-rc2) hanno però qualche problema a coesistere.
In particolare durante il caricamento della pagina di una modifica di un contenuto, il modulo pathauto elimina i redirect salvati dal modulo path_redirect.
Queste pagine evidenziano il problema e forniscono una soluzione rapida.